with international overview
Agolives is one of the world's largest companies in the table olive sector with over 50 years of experience. Headquartered in Moron de la Frontera, Spain, it was founded in 1962 by Francisco Escalante Rivera. It currently processes more than 65 million kilos of olives a year and is present in more than 60 countries.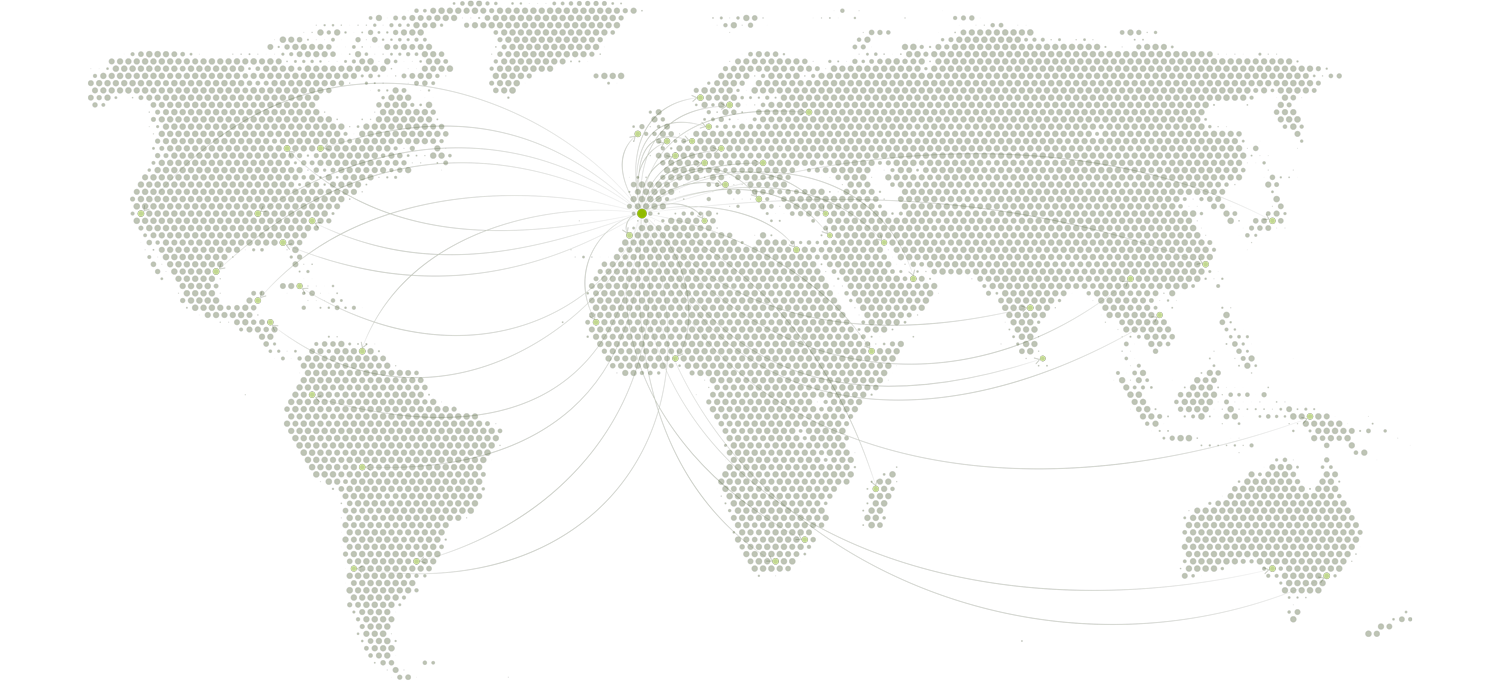 The world's largest and most technologically advanced olive processing plant. It receives olives directly from our farmers for processing, complying with the highest standards of food safety and using the latest technology and concepts.
The main operating plant of Aceitunas Guadalquivir S.L. In its 50,000 square meters, we put into practice all the technological advances of the sector for the manufacture and packaging of our products, respecting the highest food safety standards.
| Productive Capacity | |
| --- | --- |
| Surface Area: | 187.000 m2 |
| Storage Capacity: | 62.000 t |
| Daily Reception Capacity: | 2.200 t |
| Packaging Lines: | 11 |
| Finished Goods Warehouse: | 24.000 m2 |
| Annual Packaging Capacity: | 85.000 t |
| Can Packaging Lines: | 5 |
| Glass Jar Packaging Lines: | 3 |
| Pouch Packaging Lines: | 2 |




We are pioneers in the incorporation of an environmental management plan.  We have a Management Policy implemented to all collaborators and that pursues:
Manufacture products by the highest standards of food hygiene and safety, following legal and environmental requirements.
Offer products of the highest quality with the least environmental impact.
Involve all staff to participate actively in the Management System.
Minimize resource consumption as much as possible.
Our responsibility is to manufacture a safe production respecting the environment and generating value to society
Aware of our responsibility as economic and local development agents, we enhance and maintain our international prestige through local employment.
The production model of Aceitunas Guadalquivir reduces intermediaries to the maximum, offering great advantages over the competitors' model, buying the product during harvest from selected farmers.
More than 400 expert workers bring their knowledge and dedication every day to produce the best table olive.